Nokia mobile phones USB Driver Free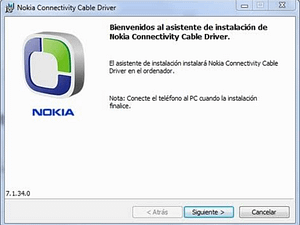 Nokia Connectivity Usb cable Driver Free download, Are you own Nokia device? Or If you have a Nokia Mobile phones and you want to connect it to your PC by using a Nokia Connectivity Cable.

Using nokia pc tools, as well as to charge it by using a Nokia charging Connectivity cable, you will need the drivers to make it work perfectly.

Nokia Mobile Phones Connectivity USB Driver
This driver is compatible with the following Nokia data cables:
Nokia Connectivity Cable DKE-2
Nokia Connectivity Cable DKU-2
Nokia Connectivity Adapter Cable CA-42
Nokia Connectivity Cable CA-53
Nokia Charging Connectivity Cable CA-70
Nokia Charging Connectivity Cable CA-101
NOKIA USB CONNECTIVITY
Tap the download link  here to Download