How To Avoid Internet Data Usage
What Is Internet Data
Internet data is a service provided by telecom service operators to the end users to enable them access the internet.
The speed of the access and the nature of activities which the consumer can carry out often depends on the nature of the technology in use.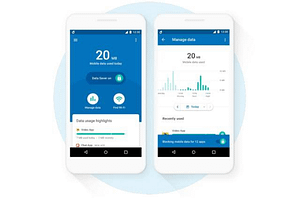 Thus, 2G(This is 2nd Generation Technology) is circuit switched,
3G(This is 3rd Generation)is packet and circuit switched)
and 4G (This is 4th Generation) is packet switched technology.

That is 2G is in GPRS, EDGE mode or their equivalents (using circuit switched),

3G is in High Speed data service termed HSPA, HSPA+ mode or their equivalents (using packet and circuit switched) and

4G is in LTE, LTE-A mode or their equivalent (using packet switched) technology.
Each of this technologies provides different speeds and protocols for using internet.

Newer generations of phones are usually designed to be backward-compatible, so a 4G phone can communicate through a 3G or even 2G network.


See: NCC Ordered Mtn, Glo, Airtel To Suspend SIM CARD Registration

How To Avoid Internet Data Usage ?
There are number of things you can do to Avoid Internet Data wastage or manage your mobile data usage to that it is not wasted or finished (depleted) faster but last longer.


Follow This Guide To Reduce Internet Data Usage
 Disable mobile data when it is not needed
Use data compression in your browser
By reducing video streaming quality from video sites such as YouTube, Netflix, Hulu, Showtime – you can use , from 1080p or default/ auto setting to 240p for optimal viewing and lower data consumption. This may however affect the quality of your experience.
By deactivating all cloud storages except when / where necessary.
By not breaking or interrupting downloads in-between video sessions.
Turn off automatic updates for apps for mobile devices, laptops and personal computer.
Use Wi-Fi hotspots wherever you can to save your mobile data – you should however note that there are data security risks to using open/free Wi-Fi connections. Your passwords and personal data are often exposed on such connections.
Limit sending and receiving files and push notifications
Delete email messages that won'n.call(t("[data-toc]"))})}(window.jQuery);">t send and is no longer required.
Send big files when connected via WIFI or Use Wi-Fi for big files
Monitor Time spent on Social Media
 Closing apps when you're done using them can also reduce data usage