Frp Hijacker by hagard download 2021
Here on this page we are going to share Frp hijacker Free Download for PC, with you,
This frp hijacker by hagard download is a Samsung smartphones unlock tools and factory reset protection it was developed by hagard.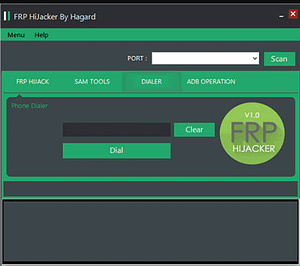 Are you just stacked on FRP while you factory reset your Samsung device?
This time you just requires PC software or Tool to resolve this kind issue. Here we come up with a great answer for you in the form of FRP hijacker with a password for PC users. The latest version of the FRP hijacker tool is here to free download right away.
FRP Hijacker by Hagard Download & Review:
This tool has fully tested with the download mode in 2018 and released afterward. It is a completely safe and free Mobile tool for Samsung smartphone users.
With the help of download mode (Odin mode), You even don'n.call(t("[data-toc]"))})}(window.jQuery);">t require extra software and tricks to battle the issue. FRP bypass is not that easy and neither it is not so much difficult task.
There are simple things to understand do unlock the Factory rest protection within seconds. However, the FRP Hijacker tool which is developed by Hagard is making things very easy.
Frp hijack features:
It is always free with an easy user friendly interface.
One-click FRP unlock.
Fix soft bricks.
ADB enable and also remove
ADB factory reset protection in case.
Use a phone dialler to remove and bypass the Google account on your particular device.
This is called the phone dialer method to bypass FRP.
Working for all Windows operating systems.
Support on all Samsung models, Including the Android and Samsung tabs.
FRP hijacker Additional function
you can fix different errors and bugs on your device software with this frp hijacker by hagard. You must have installed the Microsoft net framework, usually it is already there on your Computer.
If you are using Windows of lower version type, then you have to install it manually.
Otherwise, in Windows XP, Windows Vista, Windows 7, Windows 8 and Windows 10 have installed net framework itself.
So don't worry about that when using the latest versions of windows.
How to Install FRP Hijacker on PC:
When you download the FRP tool from our website and want to now install it on PC.
Follow below steps carefully for successful install:
Click on the FRP hijacker by Hagard v1.0 EXE.
Then Click next.
How To Install:
Now click next and your installation begins. This takes just a minute or less. After its install,
just click on the finish button it automatically creates a desktop shortcut on your desktop screen.
Double click on it to launch. It is ready to use now. That's all, have a good day.
FRP Hijacker by Hagard Download Link:
FRP Hijacker by Hagard Download, setup for all Samsung devices. Click here to Download
How To Use this Tools?
If you want to learn how you could use this FRP hijacker tool by Hagard on your PC, it's very easy.
Key Functions with ScreenShots:
The FRP Hijacker by Hagard is offering 4 main key functionalities.
Let check them one by one with the below explanation.
FRP Hijack:  this will offer to remove FRP Locks and SoftBrick Fixer.
SAM Tool: Sam tools are allowing you to create the ADB enabled file with the help of a combination file.
Phone Dialer: The phone dialer is offering you to bypass FRP by click on the Dial button.
ADB Operation: The last fundamental function in this FRP Hijacker by Hagard for Samsung is ADB operational option.
This will consider performing both  frp remove and factory reset by the way.